James Cook University Bursaries
---
Success! Your request has been sent and a representative will be in contact soon.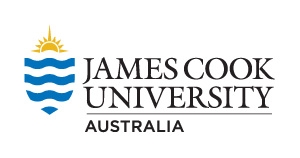 The AMA Queensland Foundation is delighted to support medical students at James Cook University who:
demonstrate a degree of financial hardship, and

demonstrate a genuine interest in practising within Indigenous or rural Queensland communities.
Bursary recipients receive $5000 at the beginning of each academic year while studying medicine.
For more information please contact the James Cook University Scholarships Office or visit their scholarships webpage:
Email: scholarships@jcu.edu.au
Phone: 07 4781 5528
Fax: 07 4781 6295
Mail: Scholarships Officer, Enrolments and Fees, James Cook University, Townsville Qld 4811
"It is now over 5 years since I graduated and I am still completely committed to a medical career in rural and regional Queensland. At the moment I am a Medical Officer at Weipa Hospital, Cape York. We only have 12 beds and it is over 900km to the main Cairns Hospital, so every day is different!"
Dr Emily Vagg, AMA Queensland Foundation Scholarship graduate 2009 - Medical Officer, Weipa Hospital, Cape York
Read about some of our current bursary recipients: