2023 charity partner Beddown
---
Success! Your request has been sent and a representative will be in contact soon.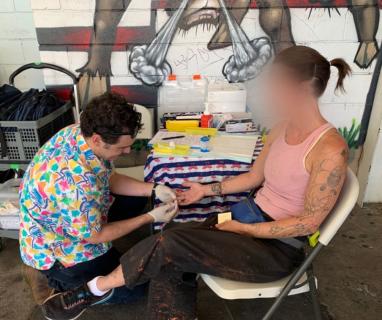 We're excited to partner with Beddown because we share a common purpose.
Both support vulnerable people who are slipping through the cracks in Queensland's social safety net. Both are focused on improving health outcomes for vulnerable communities.
Beddown transforms underused or empty spaces into accommodation for the homeless. These pop-up, short-term sleeping arrangements keep guests dry and safe so they can get a good night's sleep.
The venues also connect those guests with vital outreach medical, healthcare and hygiene services.
>Learn why we're tackling homelessness together.
>Donate today and connect healthcare to Queenslanders experiencing homelessness.
6 new venues across Queensland
Beddown has pledged to create six permanent accommodation venues across Queensland. Each will need furniture, bedding, linen and more before it can launch. That's where you can help.
The funds we raise in 2023 will support Beddown's mission with vital equipment and supplies for these venues.
Beddown's backstory
Beddown knows better than most about the health impacts of homelessness. Founder Norm McGillivray's father died on the streets of London at the age of 42.
It's been his mission to change health outcomes for people experiencing homelessness homeless ever since.
Backed by inCommunity support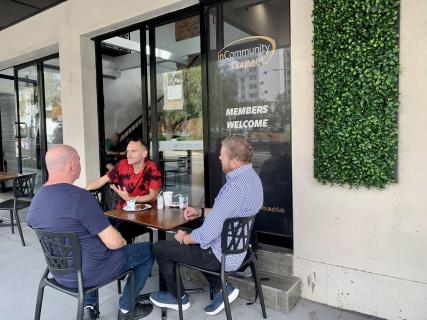 inCommunity Inc. was founded in 1982 as a youth homeless organisation in Ipswich, Queensland. Over the years the organisation expanded to support families and adults and a broader region.
In May 2022 Beddown became a part of inCommunity joining sister organisations inCommunity Connect and Tenancy Skills Institute.
inCommunity Connect does exactly as the name suggests — it connects people to housing and community support in the greater Ipswich area, while the Tenancy Skills Institute helps people secure better rental outcomes through education support services across Australia.