Foundation helps students with life-changing scholarships
---
Success! Your request has been sent and a representative will be in contact soon.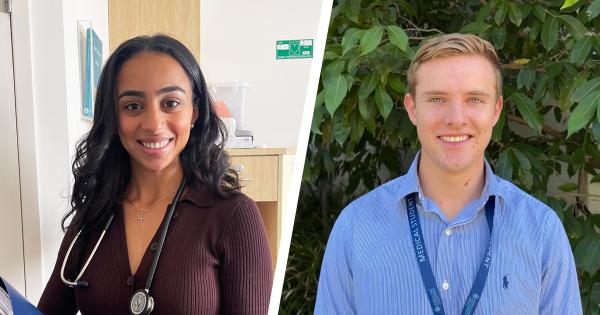 Since 2004, the Foundation has provided more than $475,000 in financial assistance to 28 medical students experiencing financial hardship in Queensland.
This year three James Cook University medical students were awarded scholarships of $10,000: Julie George, 22, Ryan Luck, 21 and a third student who requested privacy.
"Usually we only offer two scholarships a year, but, thanks to the generosity of our donors to our 2022 Christmas Appeal, this year we can award three," AMA Queensland Foundation President Dr Dilip Dhupelia said.
"We had 24 deserving applicants this year and narrowing it down to three was incredibly difficult. Inflation, rent, and cost-of-living increases are hitting students harder than ever.
"These three recipients are outstanding students who have overcome personal hurdles to continue the challenging but rewarding path of medicine. I look forward to seeing them progress in their medical careers.
"I also encourage all my colleagues to donate to the AMA Queensland Foundation. It is truly about doctors doing good."
Ryan's story
Ryan, a third-year student, was practising for a second-year assessment when he suffered an unexplained stroke in September 2022. He had to relearn basic motor skills like writing and typing.
He continued to study while in hospital and passed his exams in December 2022.
The scholarship will go towards living expenses so he can focus on his study and health.
"I'm just so grateful this scholarship exists. It was such a huge stress on my health. I was working two casual jobs and I've been able to stop one of those since I got the scholarship, so I can now focus on my study and get healthy. I'm just really, really grateful for it."
Julie's story
Julie, a fourth year student, immigrated to Australia from Sudan with her parents and three siblings.
Her mother was undergoing medical treatment and she was struck by the difference in healthcare systems in Sudan and Australia.
She has been working as an Uber Eats delivery driver and a range of other casual jobs to support herself through university.
"It's just given me a breath – I feel like I can breathe, I just feel like I'm okay for a while. It gave me the confidence to be able to study and go to placements and support my family without being so anxious all the time about money, which is just amazing because it lets me breathe."