Dr Brett Dale - Executive Director and Company Secretary for AMA Queensland Foundation
---
Success! Your request has been sent and a representative will be in contact soon.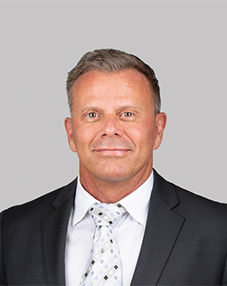 Qualifications: DBA
Dr Brett Dale is the AMA Queensland CEO and brings decades of experience of working in health, education, advocacy, training and membership organisations.
Brett is a former Army medic with numerous postings including the Army School of Health in Victoria and deployments to Bougainville and Iraq.
During his time in Defence, he worked in all levels of health care - emergency, primary care and hospital level health facilities - and was able to build an understanding of the whole health ecosystem.
Brett held a clinical role in Bougainville and was part of a combined multinational health team supporting health services in the region after the crisis in the 1990s. In Iraq, he was part of the mission to rebuild local defence capacity by setting up the Iraqi Support Service Institute.
This experience in the Defence sector built transferable skills for Brett that are relevant to the health fraternity.
"Defence is really amazing at team building; it has great capability of having a strategic, collective focus. I believe the health fraternity is like that as well, with the wellbeing of people uppermost in their minds," he said.
"Every time I talk about going back into the health sector, it has much to do with purpose. There's no greater purpose than changing health outcomes for Australians."
In 2012, Brett was appointed CEO of Northern Territory General Practice Education, where he was responsible for GP training and GP registrar workforce distribution across the Top End. In 2016, he returned to Brisbane to lead Queensland's Motor Trades Association, where he ran one of the largest education and training providers in the state, the MTA Institute.
With a Doctorate in Change Management and Intrapreneurship, Brett is strongly focused on collaboration, communication and innovation to drive positive change and achieve results.
He is committed to continuing AMA Queensland's significant standing and reputation for progressing the state's health agenda and is keen to grow the organisation by putting members front and centre.
Brett intends to lead AMA Queensland with high standards, a determined and daring spirit, and preparedness to renew and reinvigorate.