Dr Isaac O'Dempsey - 2022 graduate
---
Success! Your request has been sent and a representative will be in contact soon.
2022 graduate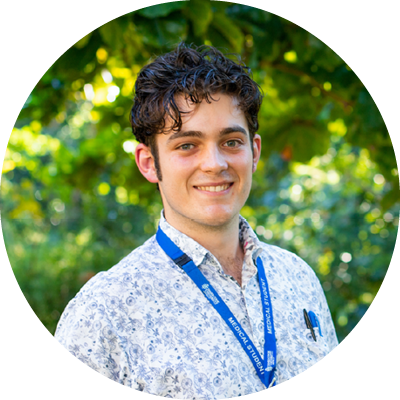 Life's school of hard knocks has failed to dampen the caring calling of Townsville student Isaac O'Dempsey, who has won an AMA Queensland Foundation scholarship for medical study.
The $5,000 annual scholarship helps financially disadvantaged medical students to study the Bachelor of Medicine and Bachelor of Surgery (MBBS) course at a Queensland university.
Dr O'Dempsey, 21, said the financial scholarship would allow him to focus on studying at James Cook University without the stress of wondering whether he can meet his living expenses.
"This is enough for me to afford basic living expenses, textbooks and writing materials," he said.
Dr O'Dempsey enrolled in the MBBS in 2017 and was the first member of his family to attend university.
Since then, he has worked in bars and as a labourer to make ends meet.
He also helps support his family and said the COVID-19 shutdowns had made life a struggle.
"I'm just concentrating on continuing my MBBS as the benefits later will far outweigh the sacrifice now," he said.
"I believe being a doctor is the best way to help someone who is struggling and improve their quality of life."
AMA Queensland President Professor Chris Perry said the Foundation awarded two scholarships each year to open doors for promising medical students.
"We want to make sure all would-be doctors have a springboard into the profession, no matter what their background," Prof Perry said.
While looking forward to financial security, Mr O'Dempsey said he had a passion for the complex challenge of medicine.
"There is no other field that is this close to the metaphoric and literal human heart and I love medicine for that," he said.