Red Hill Special School gets its mini-bus
---
Success! Your request has been sent and a representative will be in contact soon.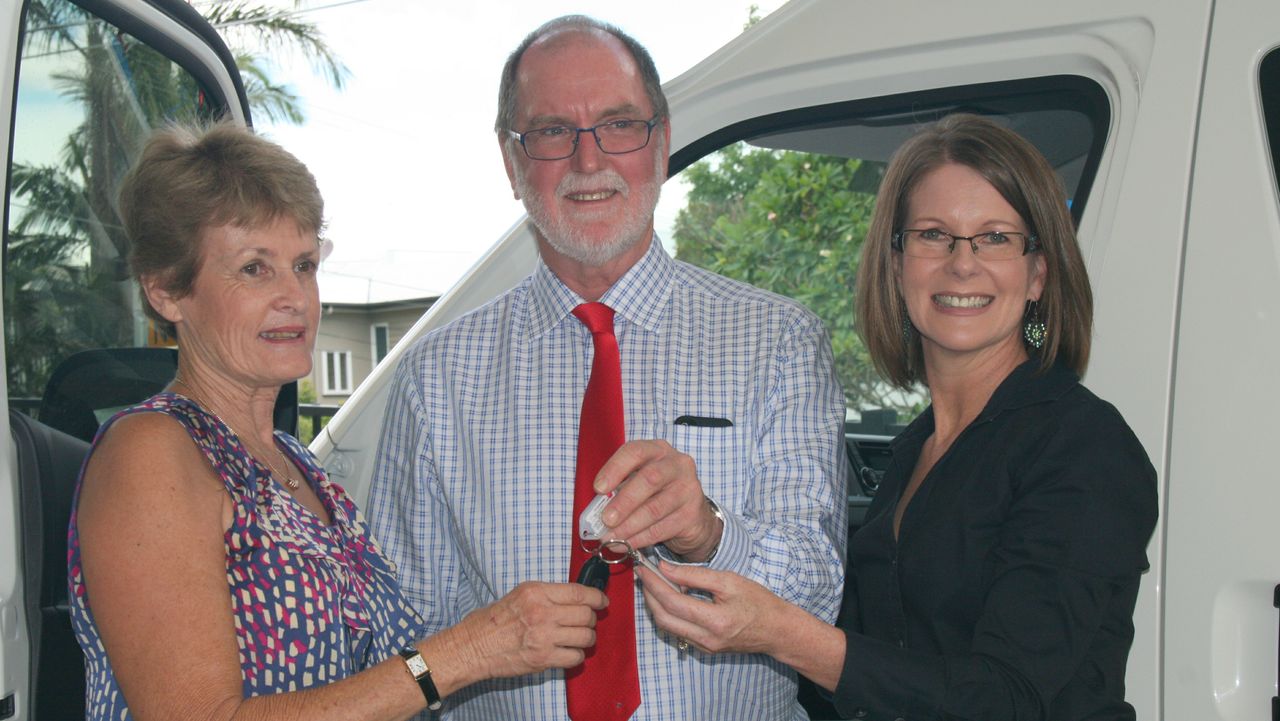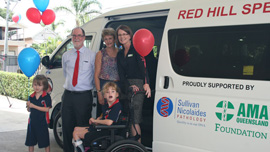 The kindheartedness of doctors has brought smiles back to students of Red Hill Special School who faced a year of campus-based classes when the school bus was rendered unroadworthy at the end of the 2102 school year.
AMA Queensland Foundation and long-time giving partner Sullivan Nicolaides Pathology handed over the keys of a $75,000 mini-bus specially outfitted with a wheelchair hoist and electric retractable steps on 14 February 2013.
The mini-bus will be used to transport students to local parks, the council library, shops, horse riding lessons and excursions further afield.
"We're just so very grateful," said school principal Pam Stack. "Our community based learning means so much to the students enabling them to develop specific life skills and a sense of independence. It's all about preparing our students for life after school in the big wide world."
Red Hill Special School has about 50 students aged from five to 17. All have intellectual disabilities and most also suffer medical conditions that impair their mobility.
Sullivan Nicolaides Pathology chief executive officer and managing partner Dr Michael Harrison said he did not think twice about the gift of wheels when he heard that the state education's budget would not stretch to a replacement vehicle.
Since its inception in 1956, Sullivan Nicolaides Pathology has been a regular donor to charitable causes and SNP staff are actively encouraged to fundraise and get involved in community support, as are employees at SNP's sister organisation, Sonic Healthcare.