Tropics Textbook Goes Global
---
Success! Your request has been sent and a representative will be in contact soon.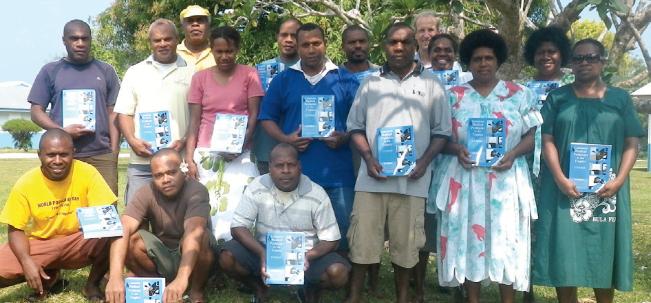 Above: Students in Vanuatu receive the first textbook that they are allowed to take home to study.
Dr Chris Schull's book Common Medical Problems in the Tropics has been distributed to doctors, nurses and health workers in developing countries around the globe, who, in Dr Schull's words, "Often have no textbooks, no laboratory services and rarely have the help of any consultant but are confronted daily with complex problems
and life-threatening situations". The AMA Queensland Foundation donated $40,000 to produce Common Medical Problems in the Tropics.